Bring It!
This D&AD brief was to create a physical and digital activation campaign that would encapsulate the spirit of mutual giving for the telecommunications company, giffgaff. It was to be positively disruptive, reward existing members, and draw in new customers.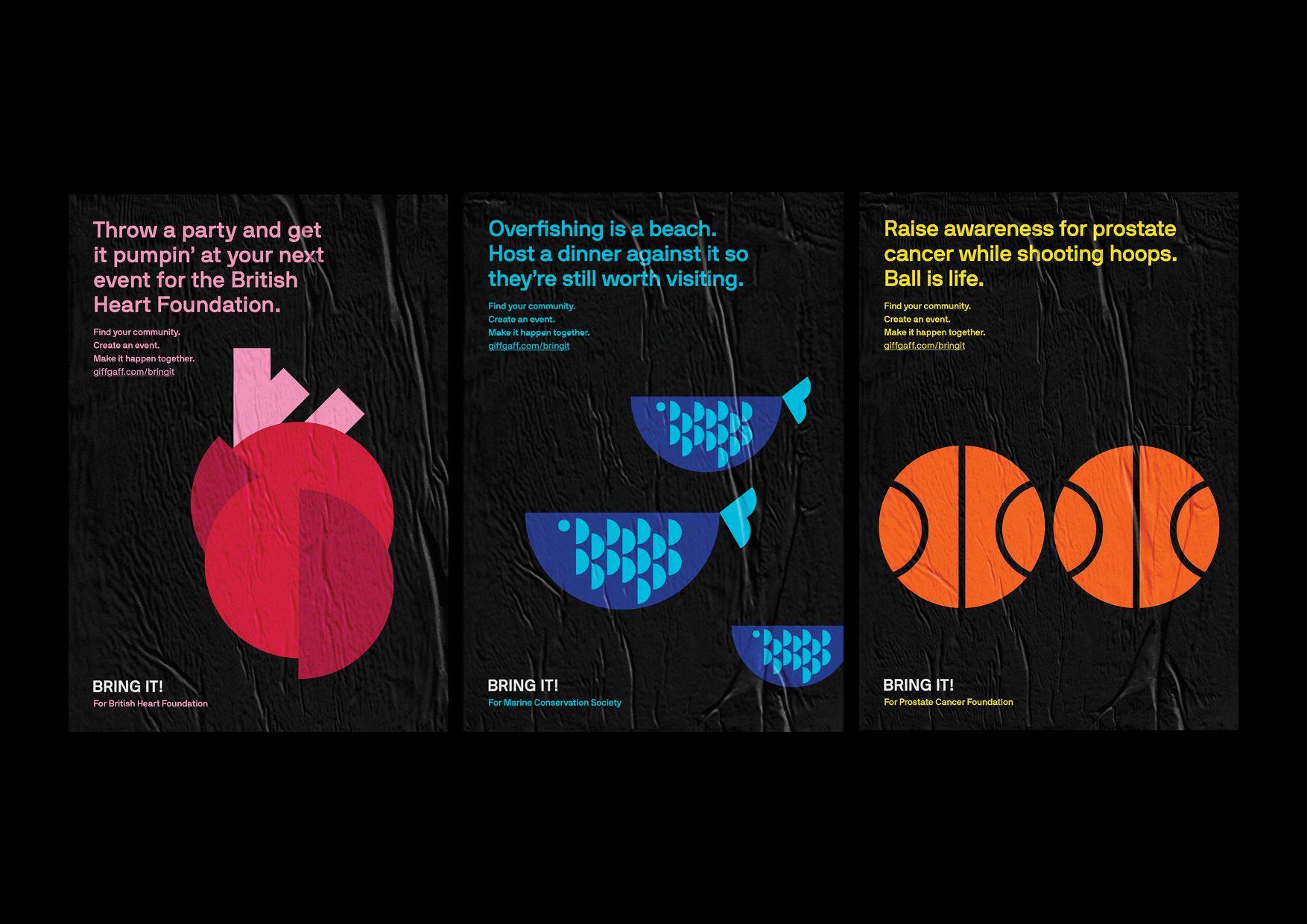 Bring It! is a digital platform that gives giffgaff members the potential to create events that are powered by the collaborative giving of the community. 'giffgaffers' can pledge required goods to get an event up and running. Hosts can download and design customisable kits for their event which can then be shared back into the community as re-usable templates.
January 2018


2018 AGDA Student Award Distinction


This was a D&AD brief completed at UTS with Eva Li and Jessica Faccin. I had the role of designing the communication pieces, case study and a large role in copywriting for the campaign.